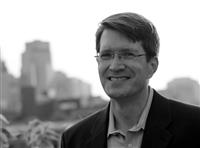 Thank you so much for your willingness to help elect Brian as a Hennepin County District Judge. By law, you may contribute up to a total of $2,500 this year.
Brian won't be able to thank you personally, because in Minnesota, judicial candidates must not know who their contributors are.  But rest assured that he is very grateful for your support.
To contribute offline, please download and complete this contribution form (PDF) and send a check to the address on the form.
To contribute online, please use the form below. (Note: information about your employer and occupation is required by campaign-finance law. If you are retired or not working for pay, you can write that in the boxes for employer and occupation.)
Online contribution form
Clicking on the "Donate" button will take you to PayPal, where you can pay either with a credit card or with a PayPal account.  By clicking "Donate" and making a contribution, you confirm that:
You are a US citizen or a permanent resident (a green-card holder).
You are making this contribution on your personal credit or debit card with your own funds, not those of another person or entity.
You will not be reimbursed for your contribution.
You are 18 years old or older.
After completing your donation, you will be automatically returned to a thank-you page on this website.
Questions about contributions should go to treasurer@brianhagerty.com.
Finally, to sign up as a public supporter, visit the support page. Anyone can sign up as a public supporter, regardless of whether they make a contribution or not.