Most judges in M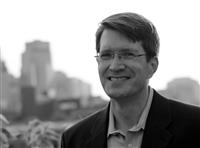 innesota are appointed by the governor. So why are judges on the ballot at all?
The answer is simple, but not widely understood: Minnesota has a hybrid system for selecting its judges (including Supreme Court Justices). This hybrid system creates two different routes by which our judges are picked. Most judges are appointed by the governor, then run for election as an incumbent in the election after their appointment. For those judges, elections are basically a formality, because incumbent judges almost always win reelection (indeed, they usually run unopposed). A few judges, however, get their seats by winning a contested election to a seat not filled by an incumbent judge.
Why aren't all judges appointed? Because the Minnesota Constitution requires that judges be elected, with one exception: the governor is allowed to appoint a judge when a sitting judge creates a "vacancy" to be filled. When a sitting judge retires (or dies or is removed) during his or her term, a vacancy arises, and the governor appoints someone to serve out the remainder of the term.
But if a sitting judge simply decides against running for reelection without announcing his or her retirement, then that sitting judge's seat becomes an "open" seat.  Any Minnesota lawyer who meets the residency requirements can run for an open seat.
Open seats are unusual. In Hennepin County, 27 judicial seats were on the ballot in November 2014, but only 3 of those were open seats. In 2012, of the 16 Hennepin County judicial seats on the ballot, only 2 of them were open seats.  At the Minnesota Supreme Court, there has not been an open seat since 1992, when Justice Alan Page won a statewide election to an open seat.
There once was a movement in Minnesota to eliminate contested judicial elections in favor of retention elections, but it seems to have gone dormant (the group abandoned its website, www.impartialcourts.org, though it seems to have a Facebook page). Under a retention-election system, every judge would be appointed by the governor after going through a committee. Appointed judges would be subject to performance reviews, and those reviews would be made public. During an election year, the voters would vote on whether or not each judge should keep his or her job. If the voters kicked a judge out, the governor would appoint a replacement, and the voters would decide at the next election whether that appointed judge should keep his or her job.
Changing to a retention-election system would require amending the Minnesota Constitution.  A bill to place a proposed constitutional amendment on the ballot  (Senate File 1082 / House File 1083) was introduced in the Legislature in 2013, but the Legislature did not vote on it.
Not enough detail for you? See: