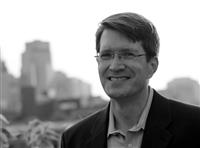 In my ten years as a lawyer, I've been serving the public from behind the scenes, helping judges decide motions, write opinions, and conduct trials. I've worked for judges at four different courts: the Minnesota Supreme Court, the Hennepin County district court, the federal district court in Minnesota, and a federal appeals court in New York. I also spent over a year in private practice, working on complex patent cases.
I know what judges do—and how the best judges do it—because I've spent my career in judges' chambers, as a judicial law clerk. I am ready to move to the front of the courtroom and serve the people of Hennepin County as a district judge.
Like a district judge—and unlike most lawyers—I am a generalist, not a specialist. I have worked both on civil cases and on criminal cases, from the simplest to the most complex.
I approach legal questions like a judge, not an advocate: I ask what the law is, not what I want the law to be.  That mindset led me to graduate first in my class from the University of Michigan Law School.
Finally, I bring my life experience to every case. Before I went to law school at age 33, I started and ran CyberX, Minneapolis's first internet cafe, on the corner of Lake and Lyndale in Uptown, Minneapolis.  Also before I went to law school, I entered recovery through a 12-step program, and I have been sober for over 15 years.
We have terrific judges in Hennepin County. Help me become one of them.